Cancellation of the MIDEST exhibition
Global Industrie cancels the MIDEST exhibition
It is with regret that we announce that the Global Industrie trade fair, the international meeting place for all industrial professionals at which we were present, has been cancelled. Despite several postponements and the efforts of the organizers, it cannot be maintained due to the health crisis at Covid19.
However, we remain present to meet our current and future partners. We will be delighted to organise a meeting with our teams on your premises or to welcome you to our company. This will be the opportunity to show you our business and know-how to meet your needs.
Do not hesitate to contact us by email or phone to make an appointment!
You will of course be able to meet us during the next exhibitions where we will welcome you with great pleasure on our stands.
Follow us on LinkedIn to not miss anything of our news!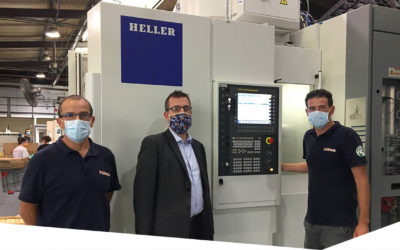 We are pleased to present our new 4-axis Heller H2000 machining center, which has been in operation since September in our Lotoise company located in Vayrac.
read more