Diace invests in a new machining center !
Diace continues to grow and invests in a new machining center !
We are pleased to present our new 4-axis Heller H2000 machining center, which has been in operation since September in our Lotoise company located in Vayrac.
Reliable and precise, this center is used for foundry parts in particular for the automotive sectors in large series and also for projects in the fields of defense and aeronautics.
The center is made up of 4 axes that allow it to machine parts with the following capacities X: 630 mm / Y: 630 mm / Z: 630 mm.
It is equipped with a Renishaw probe which will allow us to optimize the dimensional accuracy of our parts during production. Our production teams have been trained in the use of this measurement system in order to allow them to intervene in real time and thus, to maximize the quality, the capability and the precision of this machine.
The total investment amounts to € 350,000.
This device completes our machine park already made up of three Makino 3-axis CNCs and two 4-axis Makino CNCs as well as a Fanuc robotic island.
In the photo you can see:
In the center Matthieu HEDE – Chairman of the MH Industries Group, on the left, Claude BORIES – Director of Operations DIACE, on the right, Julien SAVY – Head of the machining sector.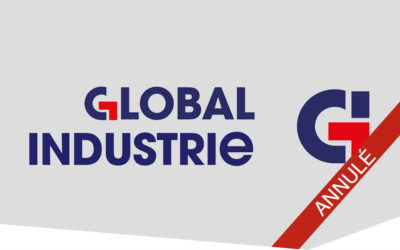 Global Industrie cancels the MIDEST exhibitionIt is with regret that we announce that the Global Industrie trade fair, the international meeting place for all industrial professionals at which we were present, has been cancelled. Despite several postponements and the...
read more